8 Celebrity Men With Small Penises
By YourTango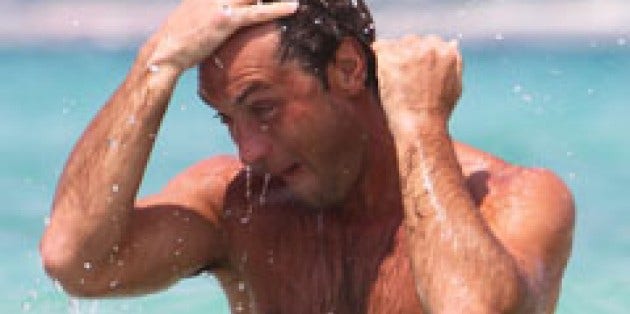 Mick Jagger is reportedly not the only guy in Hollywood with a "tiny dodger."
4. Jon Gosselin - Beware of the scorned ex-girlfriend, ye men of small dicks! Jon Gosselin's ex, Hailey Glassman, got back at him by telling the whole world what Kate Gosselin already knew: that Jon's penis was "tiny, tiny, tiny!" Kate was slightly more generous when she referred to her ex's manhood as "stubby."
5. Daniel Craig - According to Lemondrop.com, Daniel Craig used a penis body double for his nude scenes in Casino Royale! Did his real-life teenie-weenie not measure up to the James Bond ideal?
6. Enrique Iglesias - Six years ago, Enrique Iglesias admitted to having a small penis, but then he took it back - So, is he big or small? We guess only Anna Kournikova knows the true size of Enrique's number.
7. Eminem - Although Em may rap as well as any black rapper, evidently, he's not as well-endowed as most. "If you're going to have sex with Marshall, make sure you have a little blue pill, because otherwise it does not work," ranted his ex-wife Kim Mathers.
8. Nick Lachey - Lastly, Jessica Simpson's virginity pledge may not have been worth the wait, as Nick Lachey's small penis evidently did not impress the singer on their wedding night. "Nick Lachey didn't pack too well if you know what I mean, but I got over it," she was quoted as saying. Geez, Jessica, we hope your new boyfriend, Eric Johnson, is able to stuff more into your suitcase than Nick did!
Photo Credit: INF