Josh Brolin Is No Jesse James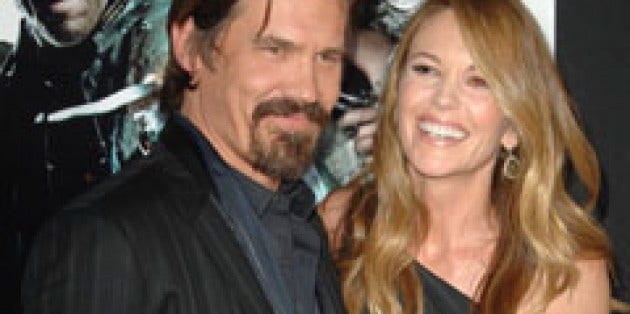 "I don't f-ck around on my wife," claims the actor and husband of Diane Lane.
Still, despite claiming that he can't explain what exactly happened, he tries to give it another go:
"I talked big, she said 'F-ck you' and called the cops, and somebody had to go to jail. This will be there for the rest of my life. That f-cking sucks. It's been so disruptive to our lives. It's also post-O.J., and that horrifies us both. It kills me, man. It kills me."
Although Diane did not discuss the supposed spousal battery to Ladies Home Journal, she did open up about what it was like being married to Josh:
"At my own peril I will quote Mae West, who said 'Getting married is like trading in the adoration of many for the sarcasm of one.' I embrace that. Bring it on. Because that's what intimacy is: It's a willingness to be vulnerable, a willingness to bite my tongue and a willingness to set an example of what I believe in. And it's hard. Look at all of the sages throughout history. They lived alone."
Still despite any drama, both Josh and Diane seem to think their marriage is worth it:
Adds Diane: "I recently said to Josh, 'Being in a relationship makes it impossible to avoid yourself.' It may not always make me comfortable but it sure has made me a better person. And I'll take that any day."
Whatever their past problems, it's nice to see two A-list actors speak so candidly about their marriage and not make it sound like some fantasy relationship or fairytale. Josh Brolin and Diane Lane might just be our new favorite Hollywood couple.