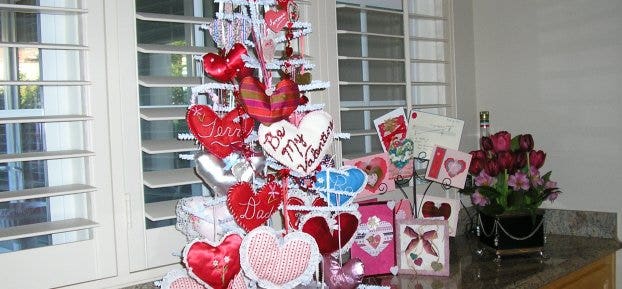 Okay, so we have a story about V Day traditions that include heart-shaped meatloaf, White Castle and Wendy's.
So, what are your V Day traditions? Do they involve love and sexy things or just opening a bottle of wine with your friends and cursing love? Some of my friends go bowling together because that's the most anti-V Day thing they could think of. How about you?
More from YourTango: 49 Percent Of People Would Skip Sex For A Year To Have This
More from YourTango: About That Time I Made My Jewish BF Meet My Parents — On Easter
Let me know in the comments. I am in the market for some fun traditions.
PS The picture is a love tree sent in by Franca, who is quoted in the story. Thanks, Franca!