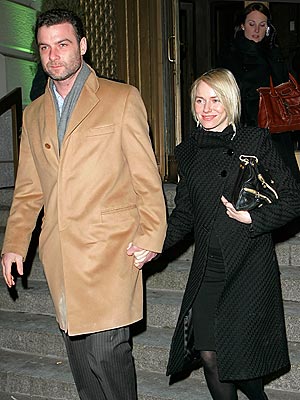 From OK! Magazine
Naomi Watts and Liev Schreiber welcomed their first child, son Alexander Pete, on Wednesday, July 25, at 3:59 p.m. in Los Angeles. Baby Alexander tipped the scales at 8 lbs, 4 oz, and measured 22.5 inches long.
More from YourTango: Idris Elba Is A Dad Again!
"The parents are ecstatic, and both mom and baby are doing great," Naomi's rep says.
More from YourTango: 'Game Of Thrones' Season 4 Spoilers: Is Tyrion The Murderer?
Just this past Saturday, Naomi hosted a baby shower at her Brentwood, Calif. home with the likes of Kate Hudson in attendance.

Tango's Take
Finally. Hasn't Naomi Watts been pregnant for like five years? It's really unfortunate that celebrities have the same gestation period as the rest of us. They're famous. If they want babies they should have to wait less time. More and more, we're seeing that Angelina and Madonna were innovators. They want their celebrity and their kids, but not all this lame waiting around. Brilliant.